I am linking up with my FAVORITE blogger today! Deedee Wills!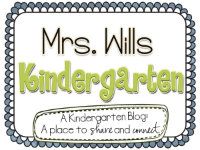 This one is going to be a toughie! Fitness…Yuck!
My goal is to run a 5k! There I said it, and I can't take it back! I tried to do the C25K. But school kinda got in the way, so I am going to do way better, I promise!
My second resolution is to not drink as much Dr. Pepper! But when this is your class motto:
It is going to be kinda hard
Well I have met one of my resolutions! I went to the Dollar Tree! And boys and girls are we going to be organized!
Every table will get a new trashcan and a little broom!
And before I go (I have a feeling today is going to be a two poster) I will show you a sneek peek of what is going on in my dining room!
Look at how cute it is! See ya later!